Collection
There's not room to display our whole collection, so many items are kept in our store, from fossils and Roman pottery to 21st century photographs. We hope to put our catalogues online eventually, but in the meantime please ask us if you are interested in what we might hold.

Archives
There's a wealth of material here for those interested in family history or local history. Some of the highlights are outlined below:

Deeds and other records about property
- Deeds and related items (mostly 18th and 19th centuries, mostly Witney area).
- Quit-rent rolls showing the owners and occupiers of around 350 properties in Witney, Hailey, Crawley and Curbridge, 1845–1890.
- Enclosure award (and map) for Hailey, 1820s.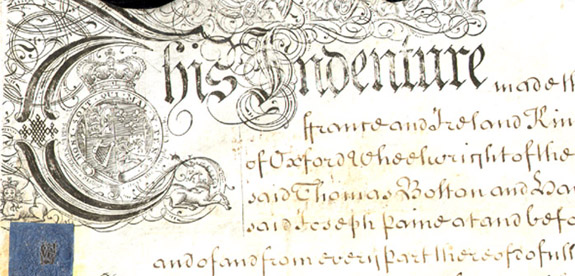 Business records
- Detailed records of building work carried out by Malachi Bartlett and his employees in the 1850s/60s; some other later records of Bartlett Bros.
- Some records of Marriott's (coal merchants) and Early's (blanket manufacturers).
- Ledger of a local undertaker (Cook & Boggis?), 1929–1938.

Witney Union Workhouse
The only known surviving register of inmates at Witney Union Workhouse, covering 1839 to 1841.




Personal papers
- Letters from 'King' John Early, mostly to his son Augustine
- Some 19th c. papers of the Ravenor family (solicitors)

Local organisations
Witney Dramatic Society scrapbooks with programmes, photographs and press cuttings going back to the 1940s.

If you wish to see the archives, please contact us in advance to make an appointment with the archivist.

We also have extensive photographic collections.